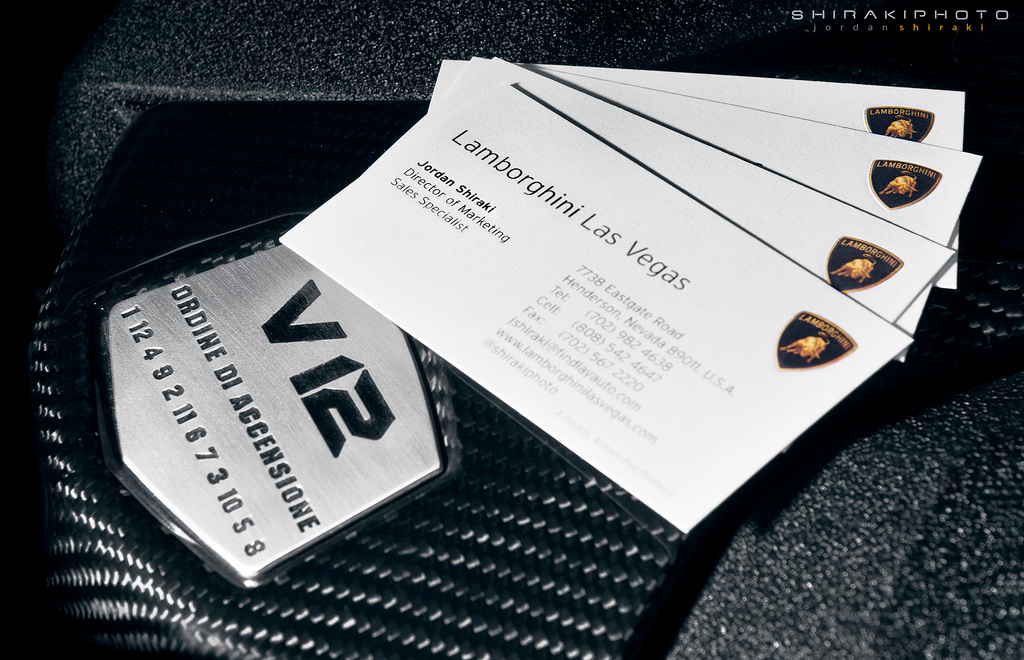 It's Official: I've accepted a full time position working for my favorite brand, surrounded by longtime friends that feel like family, and representing products that I truly am passionate about. I couldn't feel more honored and blessed. 
Location: I left the Bay Area where I've been living for the past 1.5 years and I'm now back in Las Vegas, NV.
What About ShirakiPhoto? I'll still be shooting for Lamborghini North America/Italy, expanding my product line to more affordable prints, planning a gallery on the strip, and lastly I've assembled an extremely talented team that will ensure all my current and future photography/design clients are well taken care of.
Plans for Lamborghini: My main goals are to expand the brand presence while elevating and enhancing their current aesthetics. I can't really reveal much more than that but I can assure you there will be big and positive changes for Lamborghini Las Vegas during this upcoming year. Stay tuned as I unravel them here.
Special Thanks: I'm so thankful to my family, friends, and all my supporters. It has been a tumultuous and often times terrifying journey for me and I wouldn't be here without all of you. So with a grateful and humble heart, I just wanted to extend my most sincere gratitude to everyone that has helped me to get to where I am today.