I had the incredible opportunity to shoot a very special piece for the August issue of Automobile Magazine featuring Carroll Shelby's personal collection of his most prized vehicles.  The cars in this shot alone are worth over $30 million dollars but with his passing many believe it's now priceless.
1.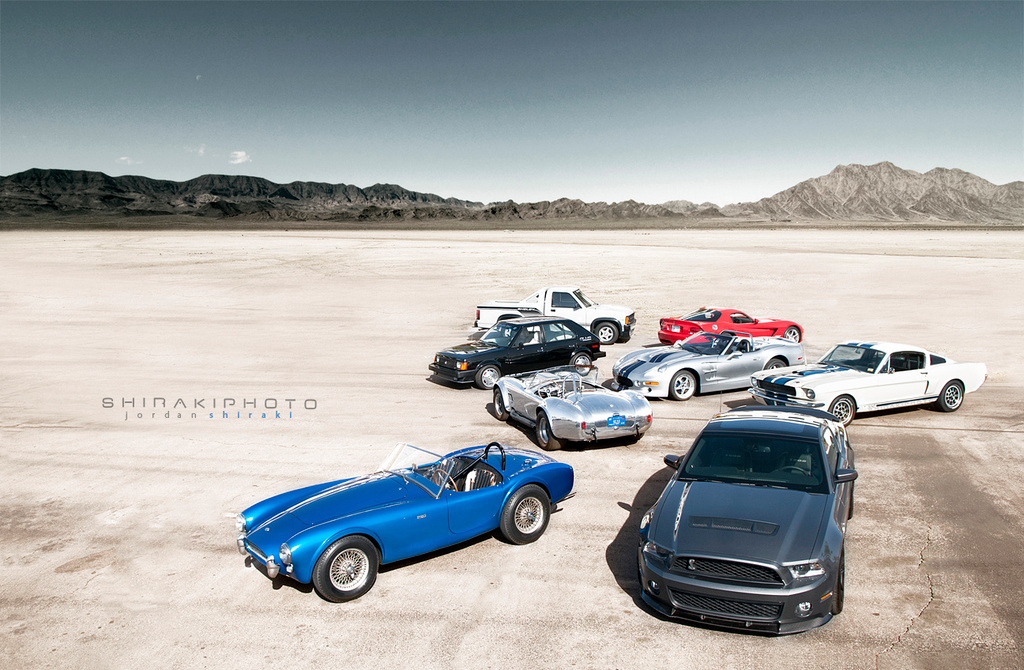 Featured here are eight of the cars he built or heavily influenced from the original cobra prototype to the more recent Shelby Series 1.
Shelby Cobra CSX2000 (blue)
Estimated valued of over $26 million dollars, the CSX2000 is the first Shelby Cobra ever built. Shelby America took the AC Ace chassis, inserted a small block Ford engine and re-engineered the car to handle all the additional power. The rest is history.
Shelby 1000 Mustang (gray)
1000 bhp and 750 lb.-ft. with a top speed in eccess of 200 mph, this is the first prototype Shelby 1000 Mustang ever built.  Like most new cars offered by Shelby American, the 1000 is a Ford-built Mustang that travels to his Vegas facility to become a "real" Shelby. In this case, that means taking a 2012 GT500 and upgrading the engine internals, exhaust, and supercharger to approach the output of a Bugatti Veyron — and surpass it if you opt for the S/C version. The final new product to see the light of day while Shelby lived certainly bears the mark of the man.
Shelby Cobra 427 CSX3178 (polished)
This was Carroll's personal street Cobra weighing in at a mere 2,300 lbs and a 485 hp 427 c.i.d. engine with the optional roll bar and automatic transmission. The Cobra 427 never had a chance to match its predecessor's brilliant record on the track — numerous SCCA titles and the 1965 FIA manufacturer's trophy — because Shelby American failed to produce enough competition-spec cars to meet the FIA sanctioning body's requirements. Instead, the big-block version went on to become the ultimate muscle car.
Shelby Series 1 (silver with blue stripe)
It's both Shelby's most ambitious car and his most flawed. It features an aluminum chassis built from the ground up, a carbon-fiber body, and a General Motors-sourced, dual-overhead-cam V-8. But Shelby was too sick to really hold the 1990s project together. The car missed its performance, weight, price, and, ultimately, sales targets. Worse, Shelby had invested millions of his own dollars in the project. "You're never so slick you can't be greezed," he told us.
Shelby GT350 (white with blue stripe)
Ford wanted to take the Mustang racing, and Shelby, as usual, knew how to make it happen. It wasn't simple: the humble, Falcon-based 'Stang needed a thoroughly reworked suspension and a breathed-on 289-cubic-inch engine. Peter Brock's blue racing stripes didn't hurt, either. In order to compete in SCCA racing, Shelby needed to sell 100 cars. He did quite a bit better than that, and a profitable new business was born. By the late 1960s, "Shelby" Mustangs were bloated muscle cars produced in-house by Ford.
Shelby Omni GLHS (black)
Snicker all you like at the humble Dodges, but the 1986 GLHS ("Goes Like Hell — Some more") was an impressive piece in its day, not to mention one of the progenitors of the hot-hatch movement. And Shelby always loved them.
Dodge Viper (red)
Chrysler president Bob Lutz initiated the 1992 Viper after spending time behind the wheel of a Cobra clone and wondering why no new car matched its performance. Lutz then brought Shelby in to consult on the project and, just as important, to convince Chrysler chairman Iacocca to provide funding — just as he had at Ford in 1961.
Shelby Dakota Prototype (white)
Shelby pioneered the development of the first modern day "muscle truck" with this Dakota prototype powered by a 5.2 liter 175 hp and 275 ft. lb.  This truck paved the way for muscle truck craze that led to the Ford Lightning, Viper pickup and GMC Typhoon.
2. CSX2000 Exterior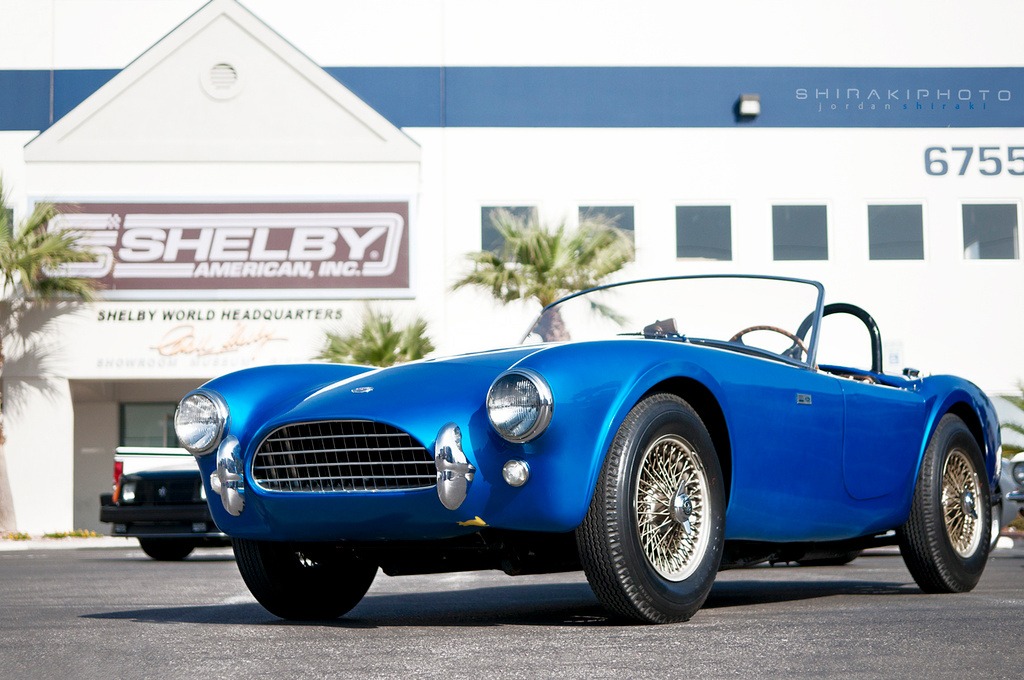 This Shelby was used in various magazine stories when the Cobra was first introduced, and as a result its been painted several times.
3. CSX2000 Interior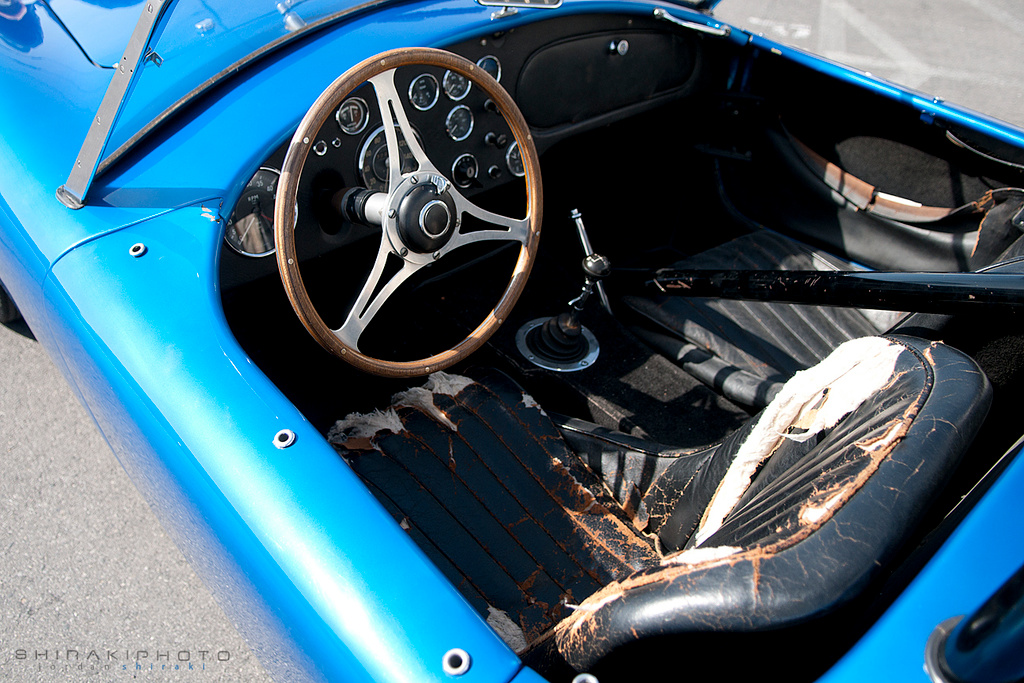 The CSX2000 has been personally owned by Carroll Shelby since it was built and he wanted to keep it in "survivor" condition which explains the torn leather and less than perfect exterior. Regardless, it was what Carroll wanted and it gives the car personality and character.
4. CSX2000 Engine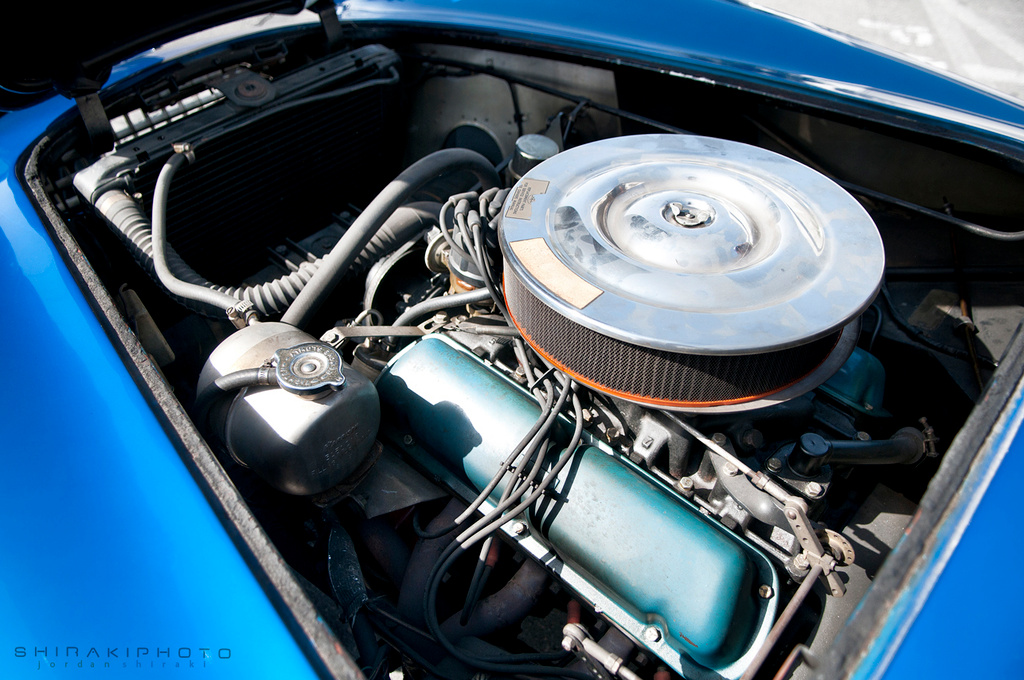 Shown here is the car's original four speed Ford 260 c.i.d. engine
5. Group shot of the more modern Shelby Mustang prototypes and an original Cobra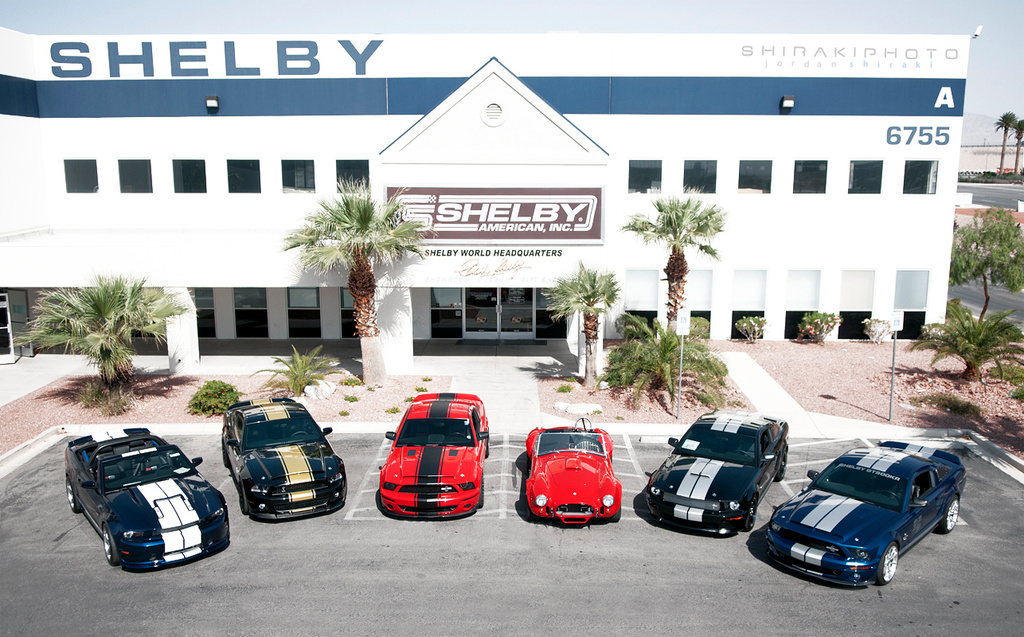 6. Where Mustang's become Shelby's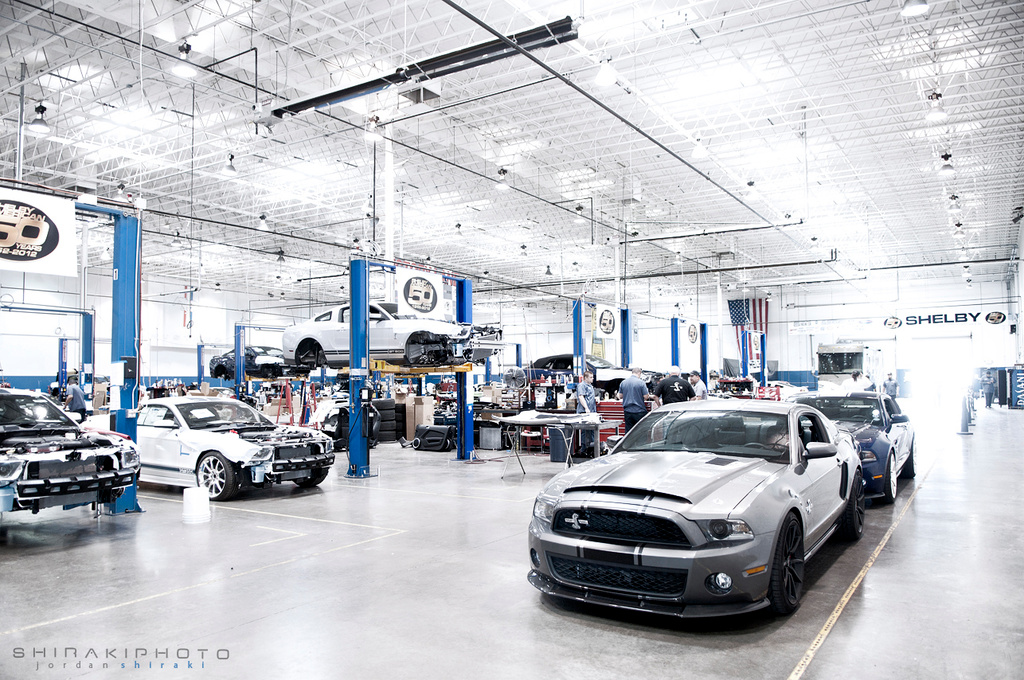 To see these cars in person visit: http://shelbyautos.com/tours.asp
To read the original Automobile Magazine article click here: http://www.automobilemag.com/features/news/1208_carroll_shelby_legacy/#ixzz22E2iciGD
Special thanks to Changaroo Photography (Eric Chang) for helping with the edits on the first picture.